The monastery of St. Michael the Archangel sits on the island of Prevlaka — better known under poetic name the Island of Flowers — near the city of Tivat.
This monastery is a special place for all Orthodox Christians.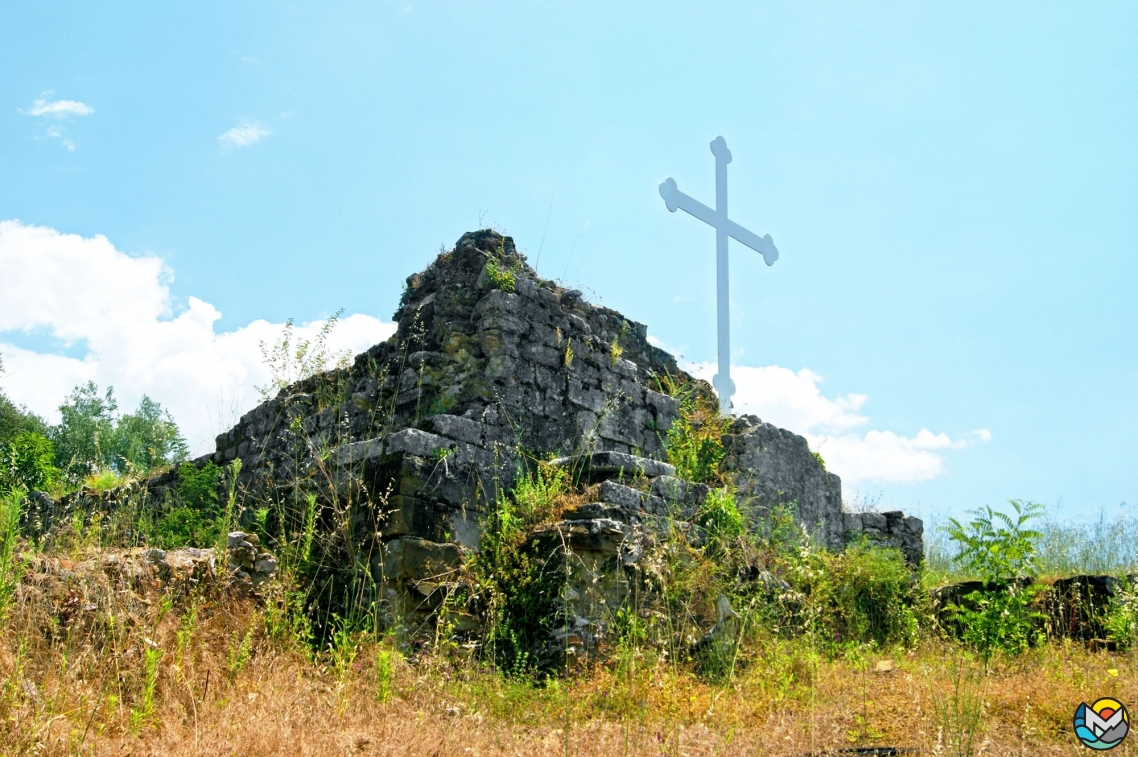 The first monastic community settled here in the 6th century.
In the 13th century the island became a residence of the Metropolitan of the Serbian Orthodox Church.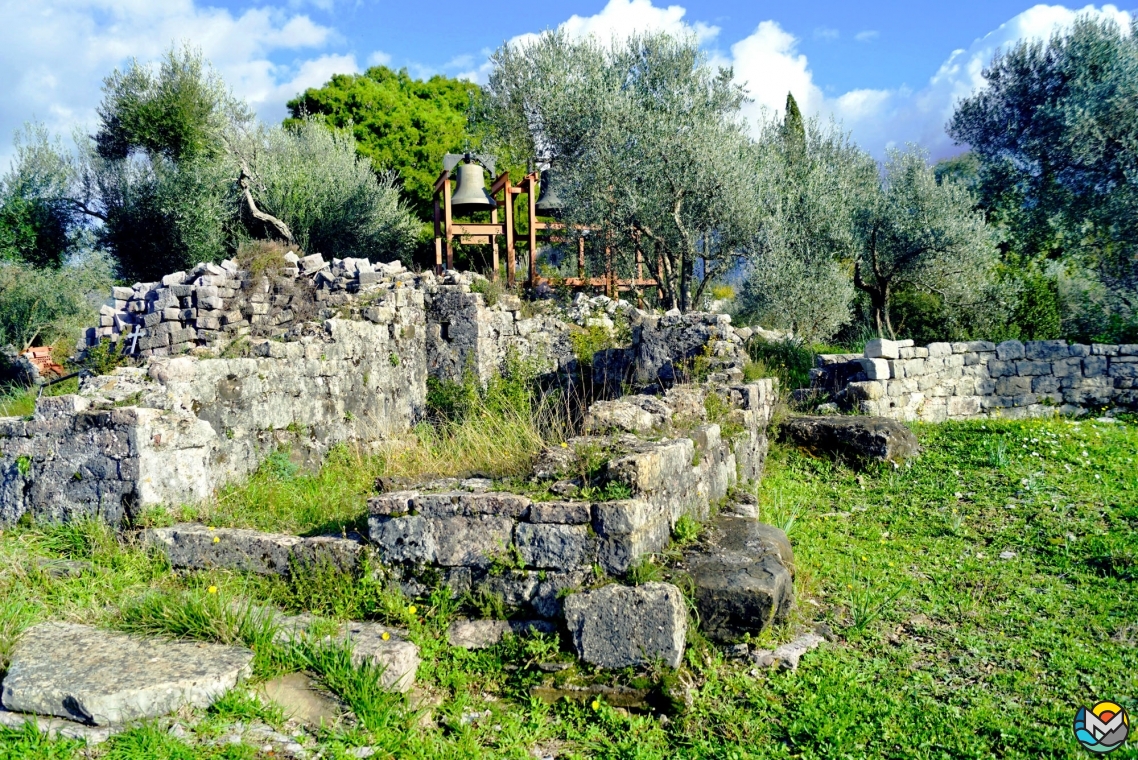 Since the 15th century, this part of the Bay of Kotor belongs to the Venetian Republic. Trying to get rid of the large and important monastery, Venitian administration contaminated the food delivered to the island. As a result, 70 monks were dead. The authorities covered the truth, announcing that an epidemic of plague tainted the monastery.
The residence of the Orthodox Metropolitan has been moved to another place, and the Island of Flowers was abandoned for many years.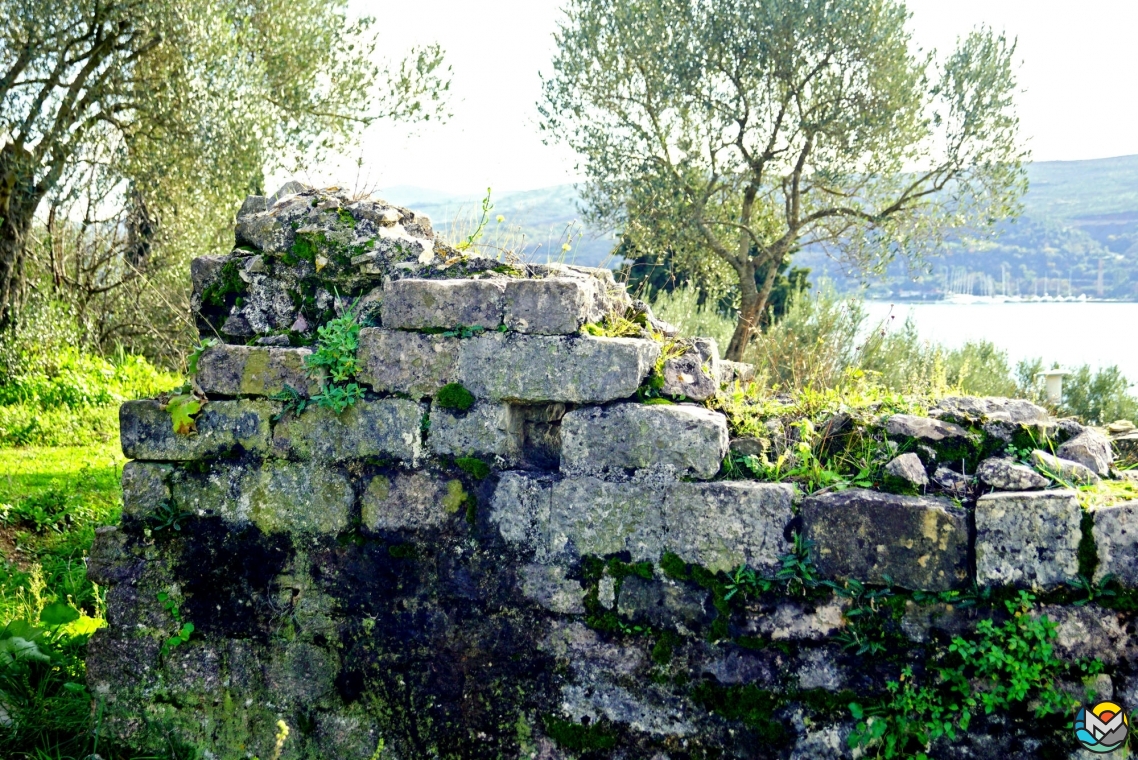 The ruins of the ancient monastery survived to present days.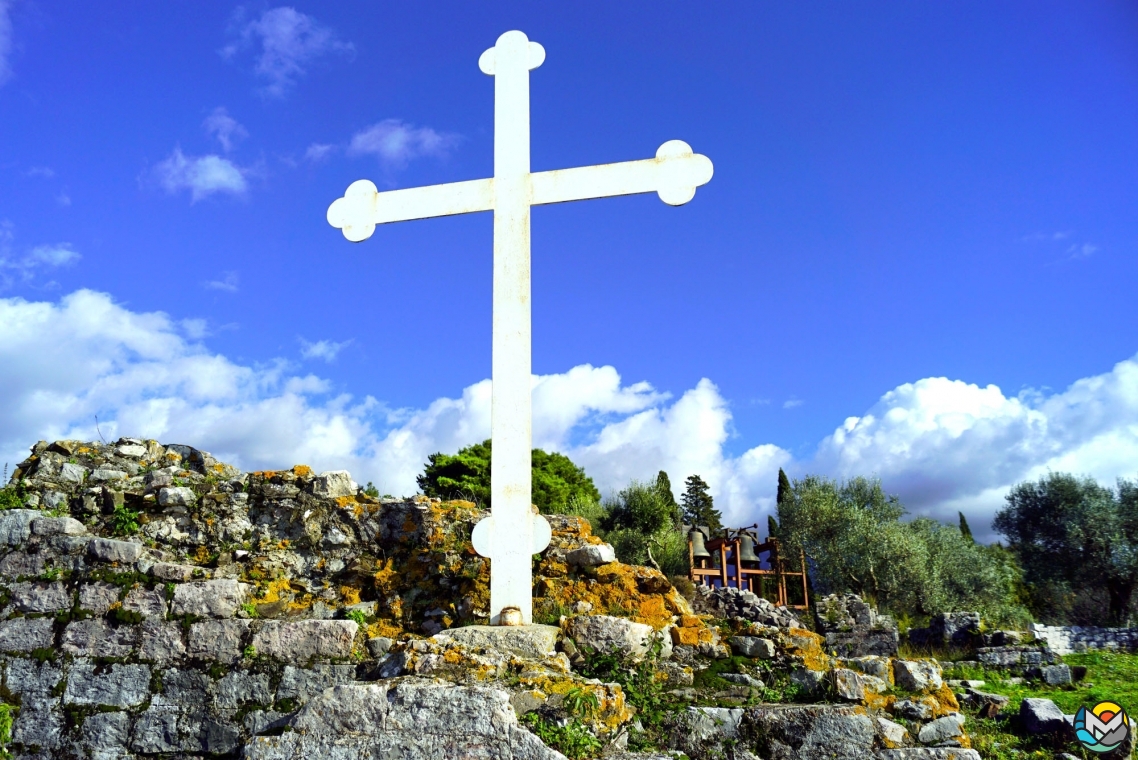 In the 1950s, local archaeologists discovered here many interesting artifacts.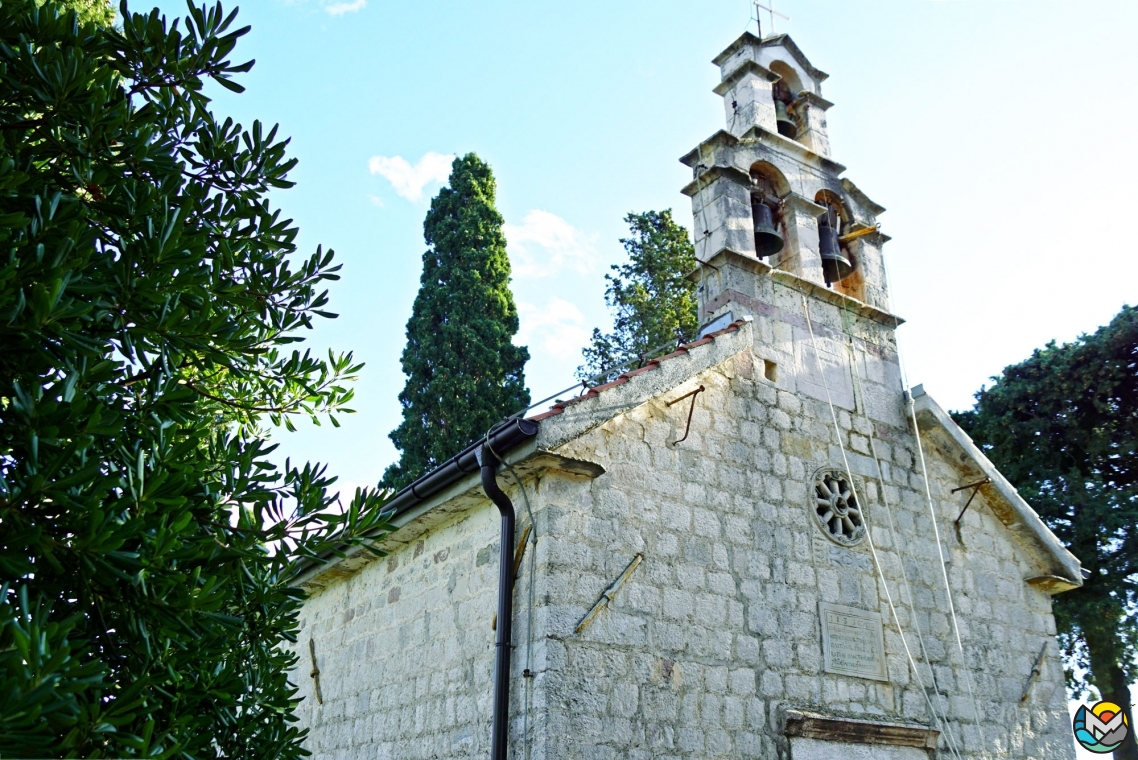 In 1833, a new Orthodox church was built on the island.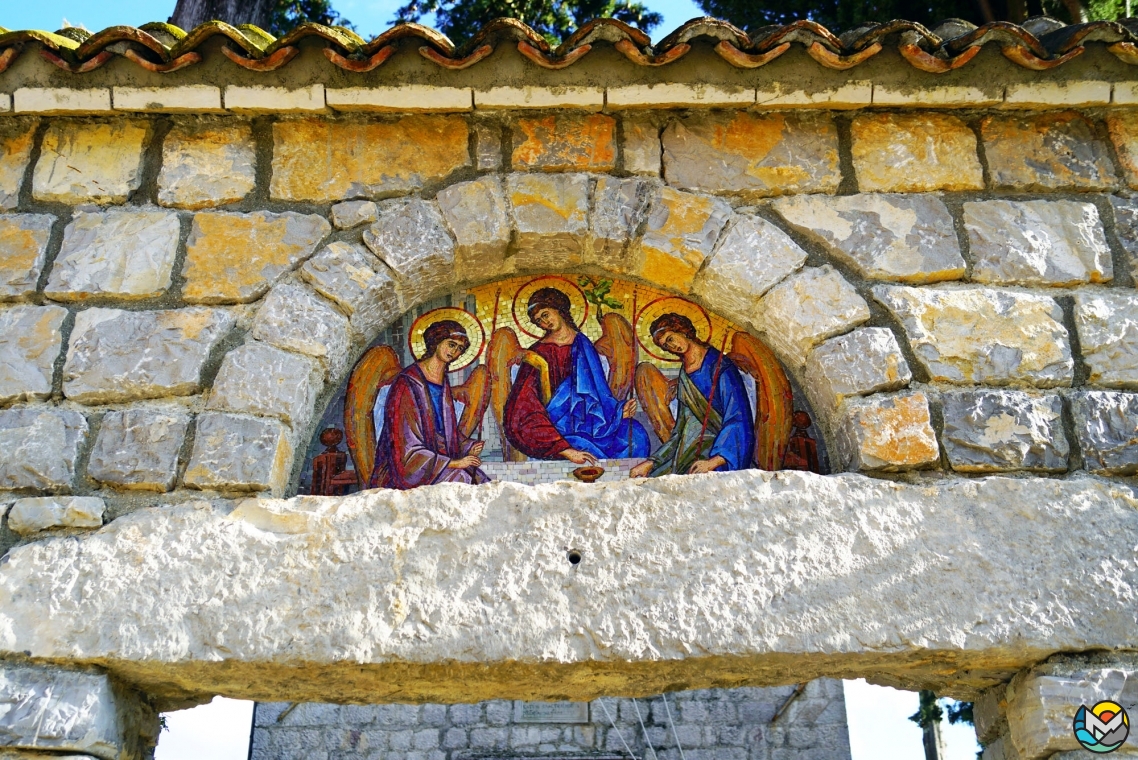 A stone wall surrounds this graceful temple. Colorful mosaic above the gate depicts the Holy Trinity, in whose honor the church was consecrated.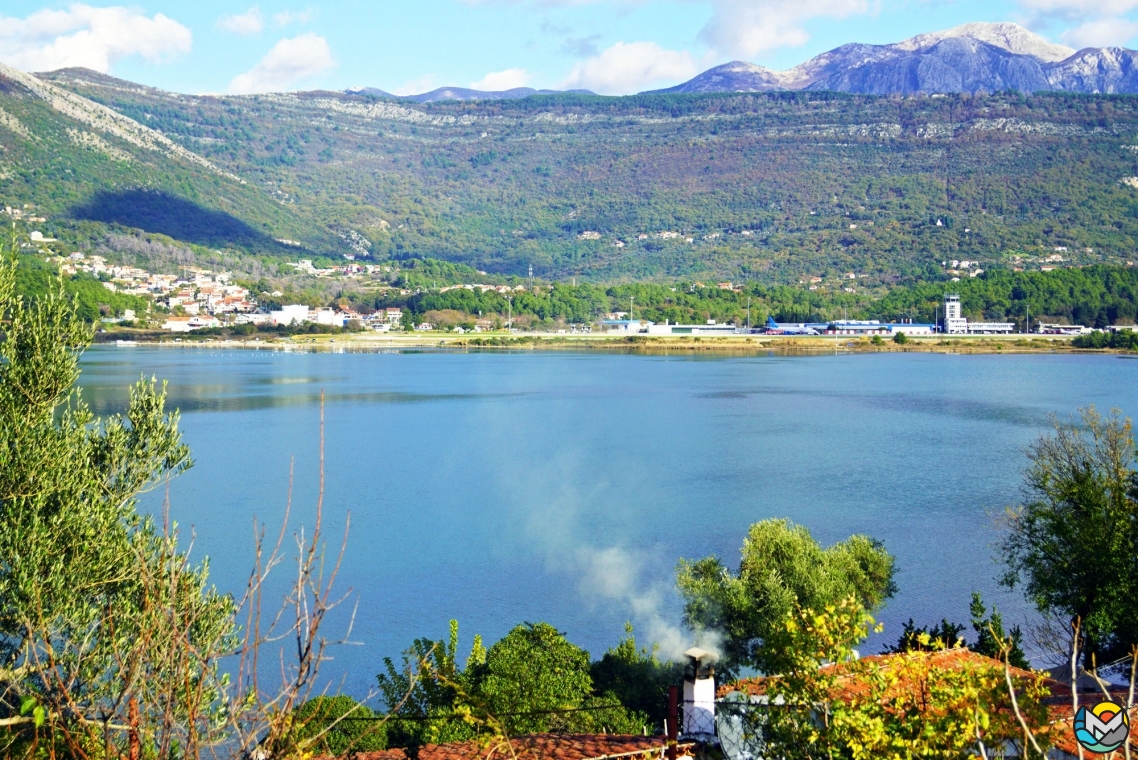 Amazing views open from the church yard.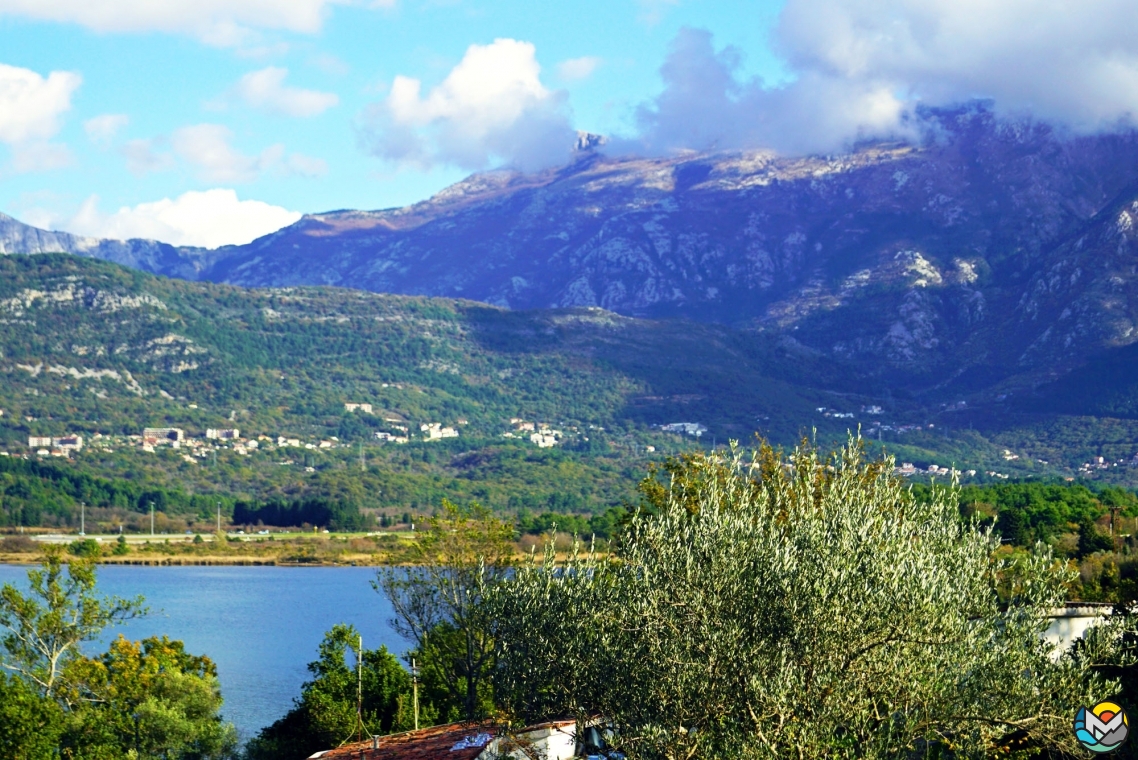 Beautiful Bay of Tivat.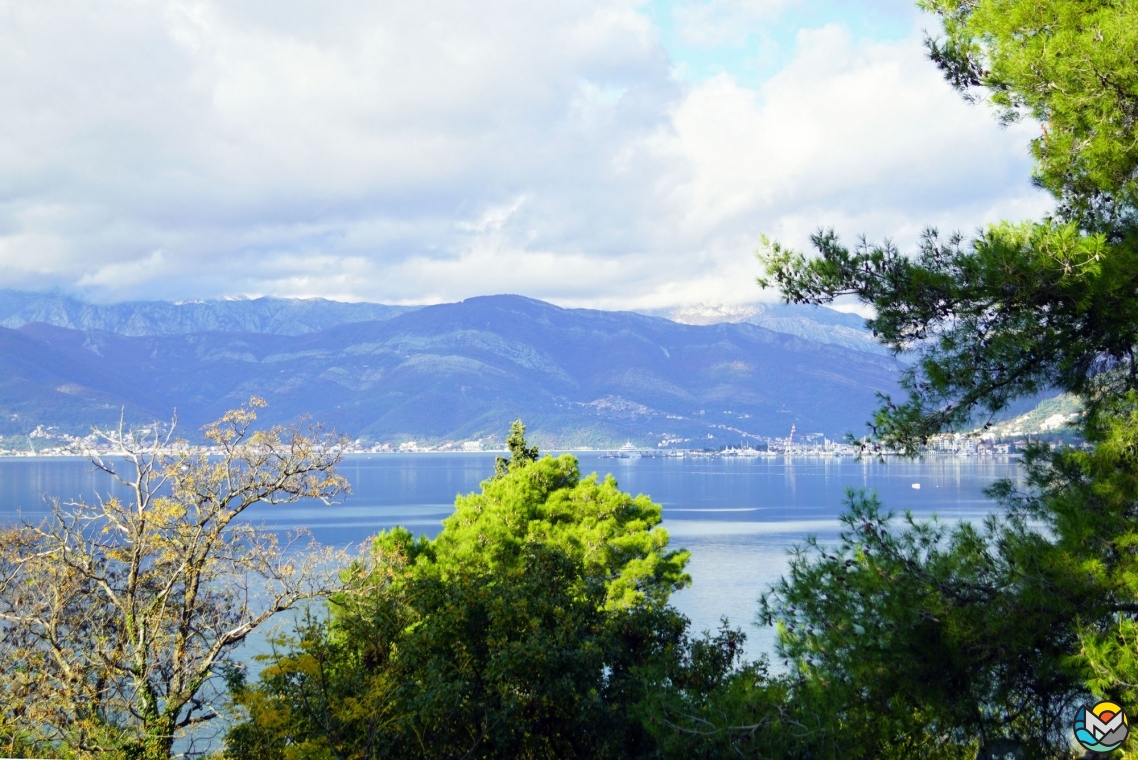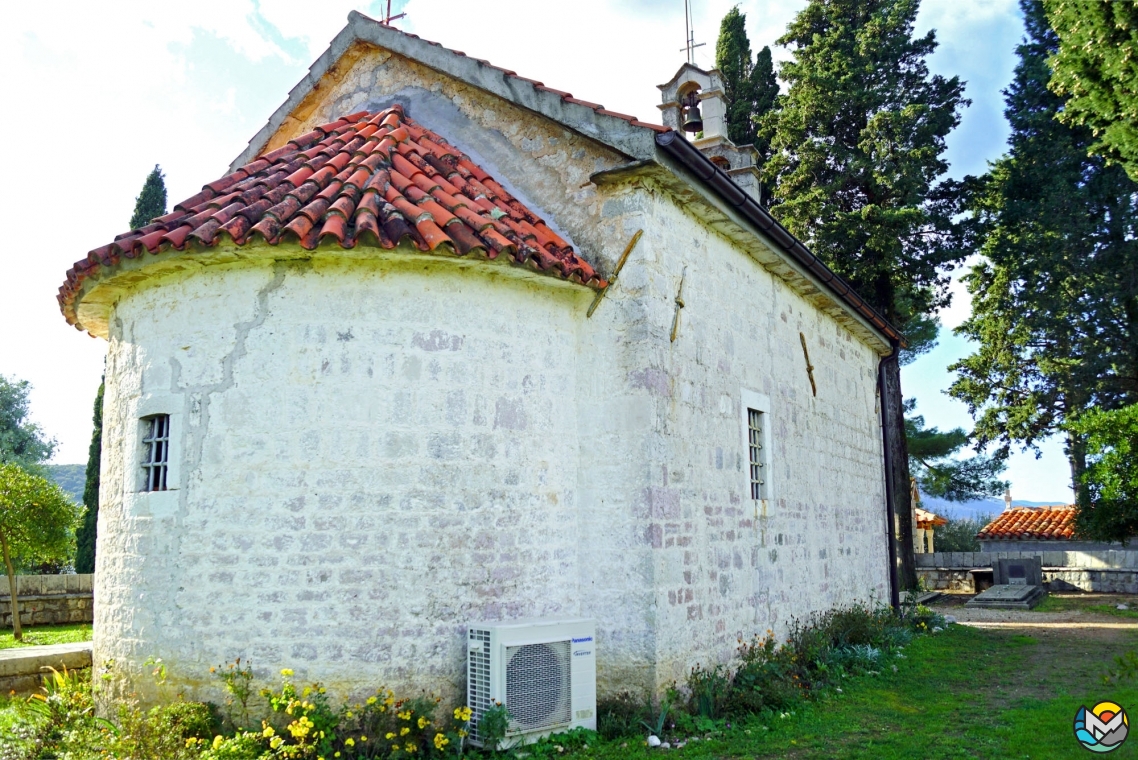 Traditionally for Montenegro, Trinity Church has one nave and a semicircular apse on the east side.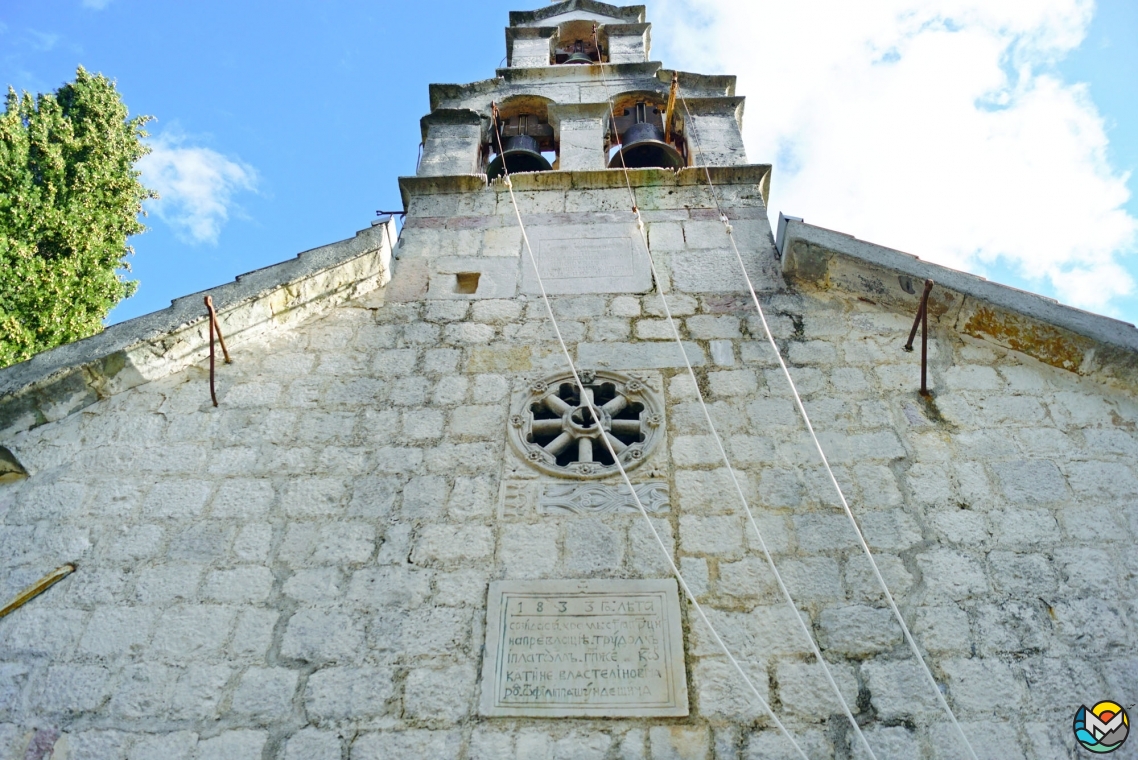 There is a charming rose-shaped window above the main entrance.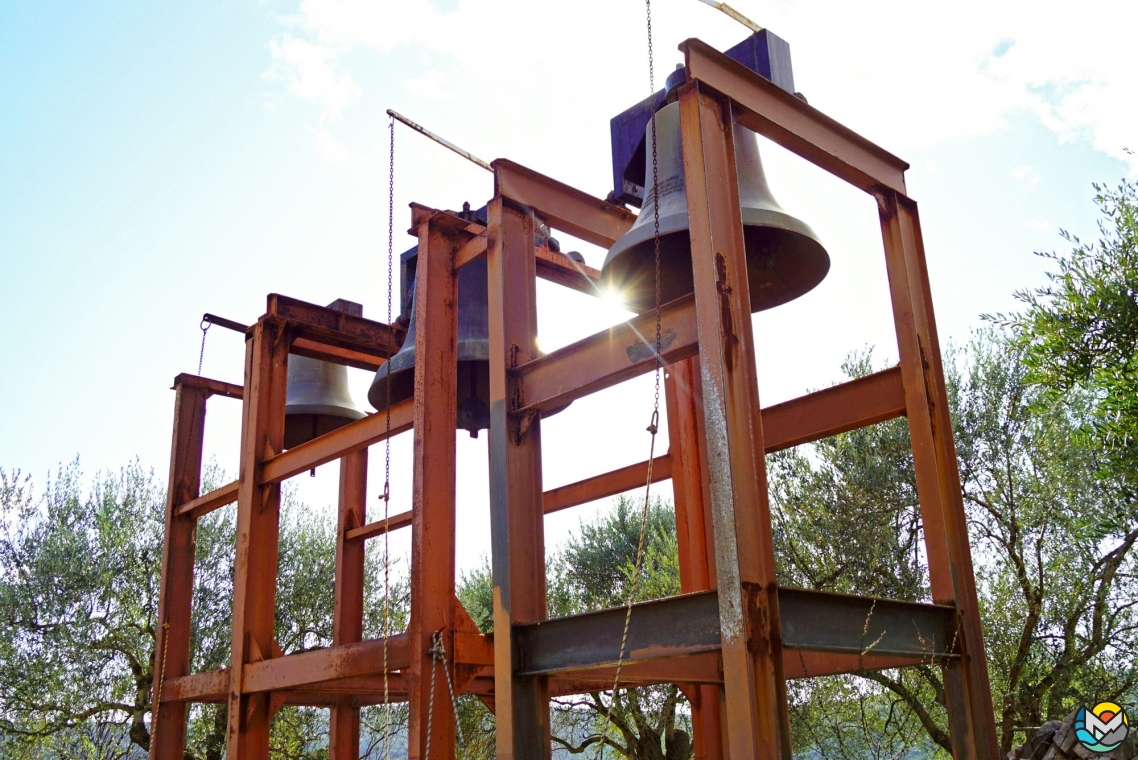 Large bells in the belfry — the latest addition to the church.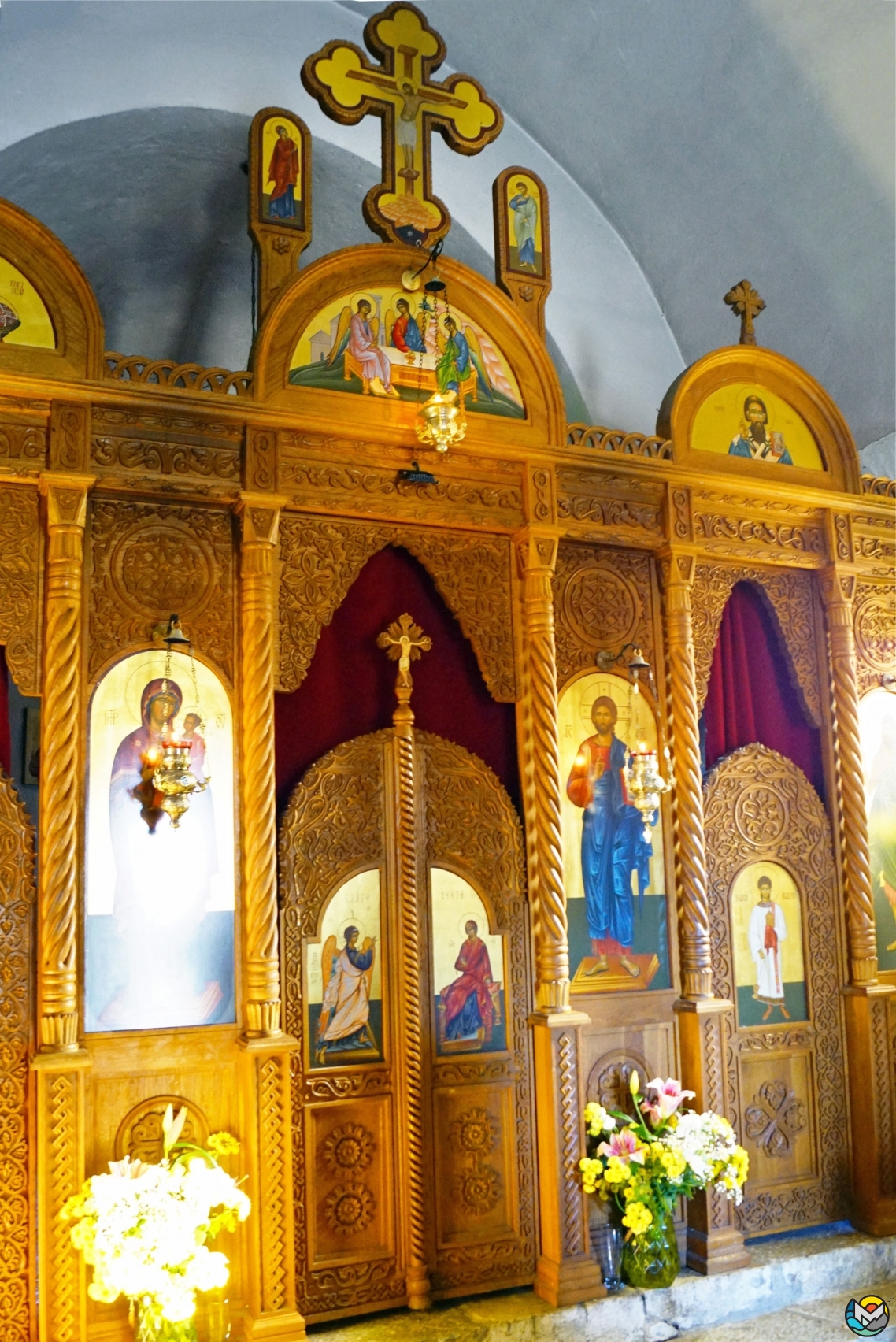 The interior of the church is also modest.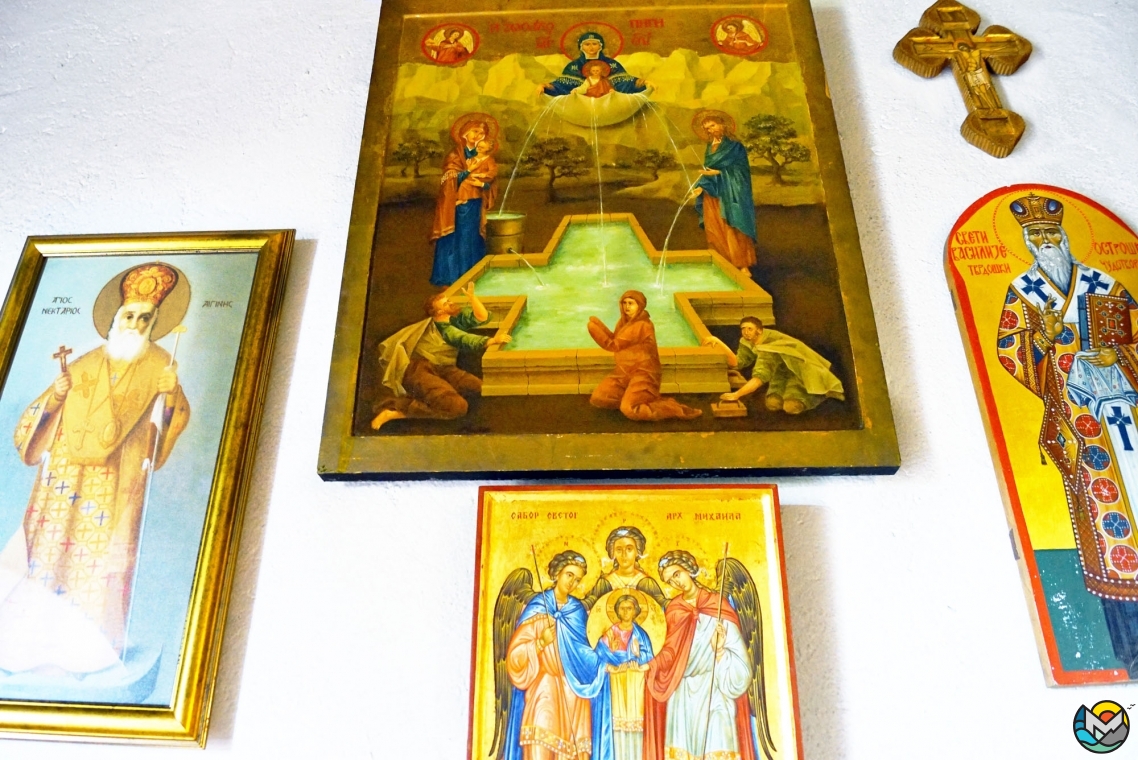 The walls are decorated with only a few icons.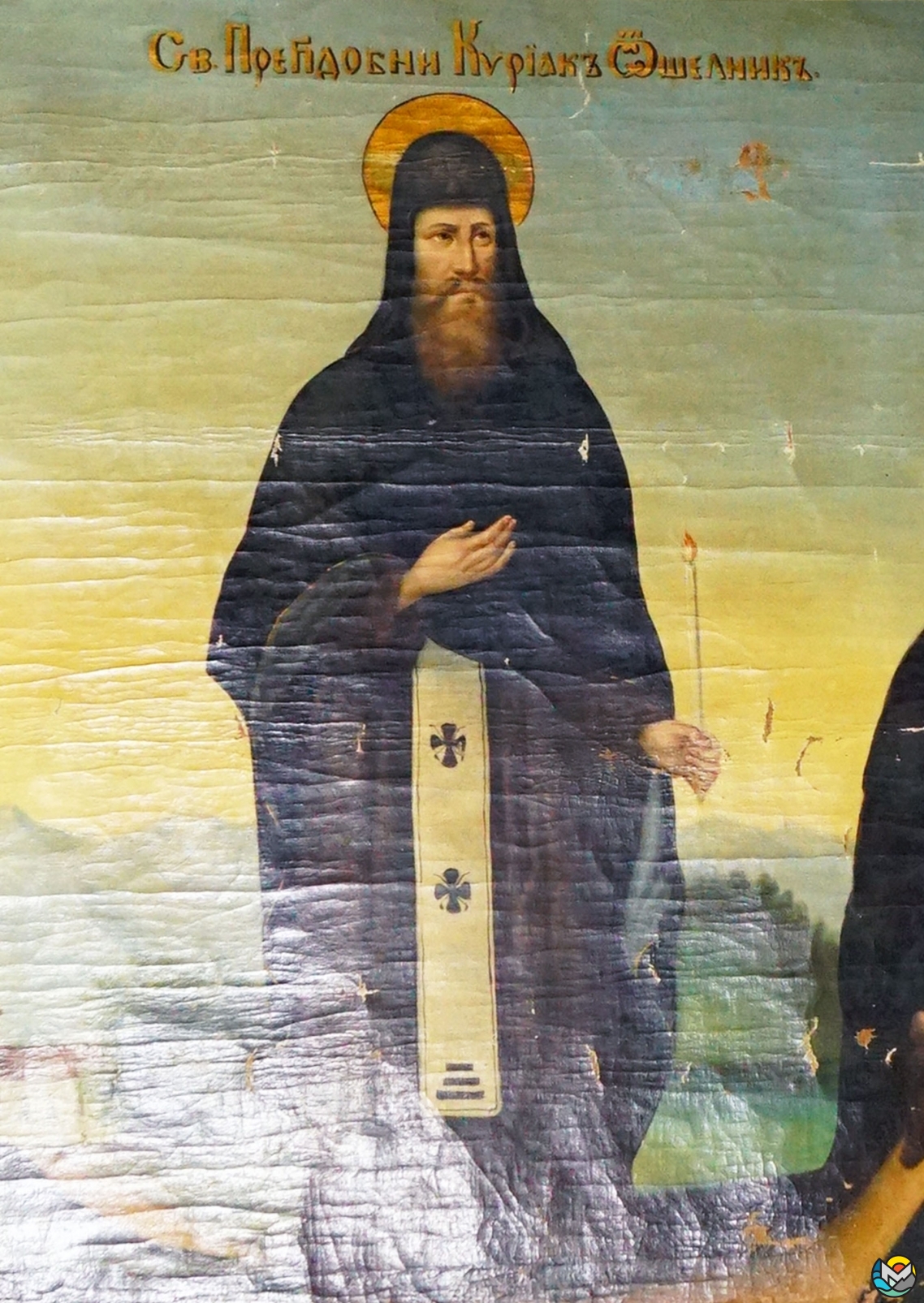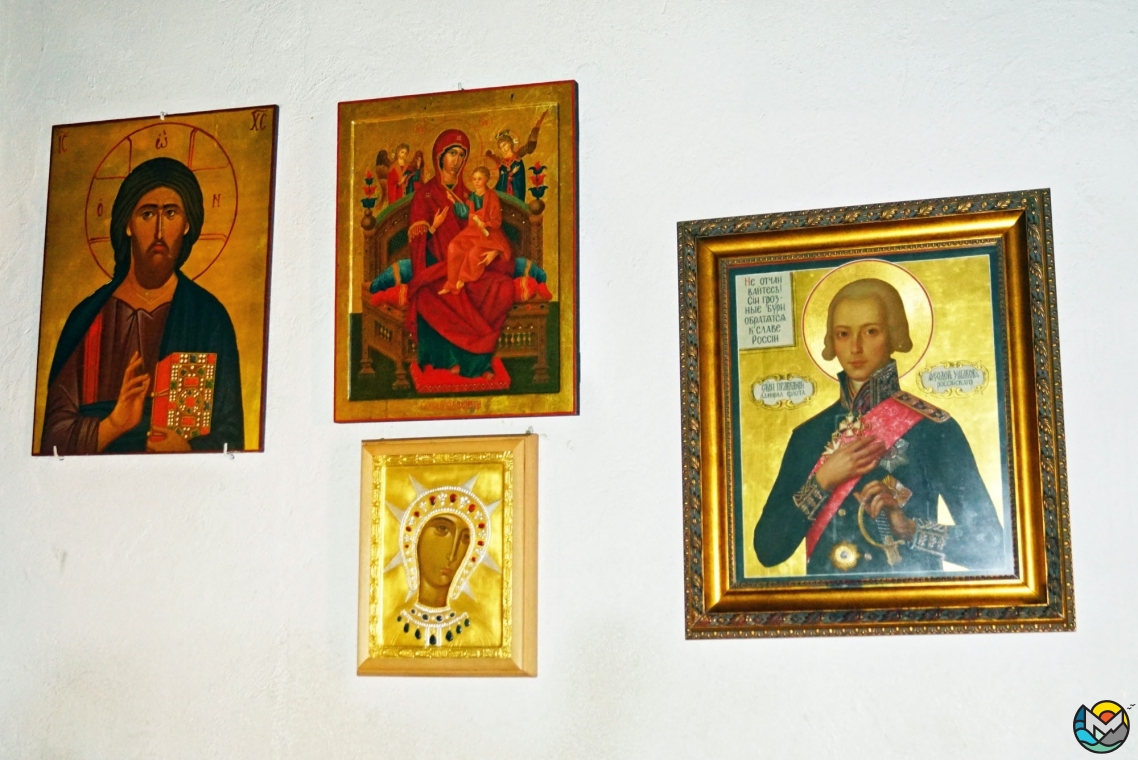 The most valuable of them contains a particle of the relics of the Orthodox saint.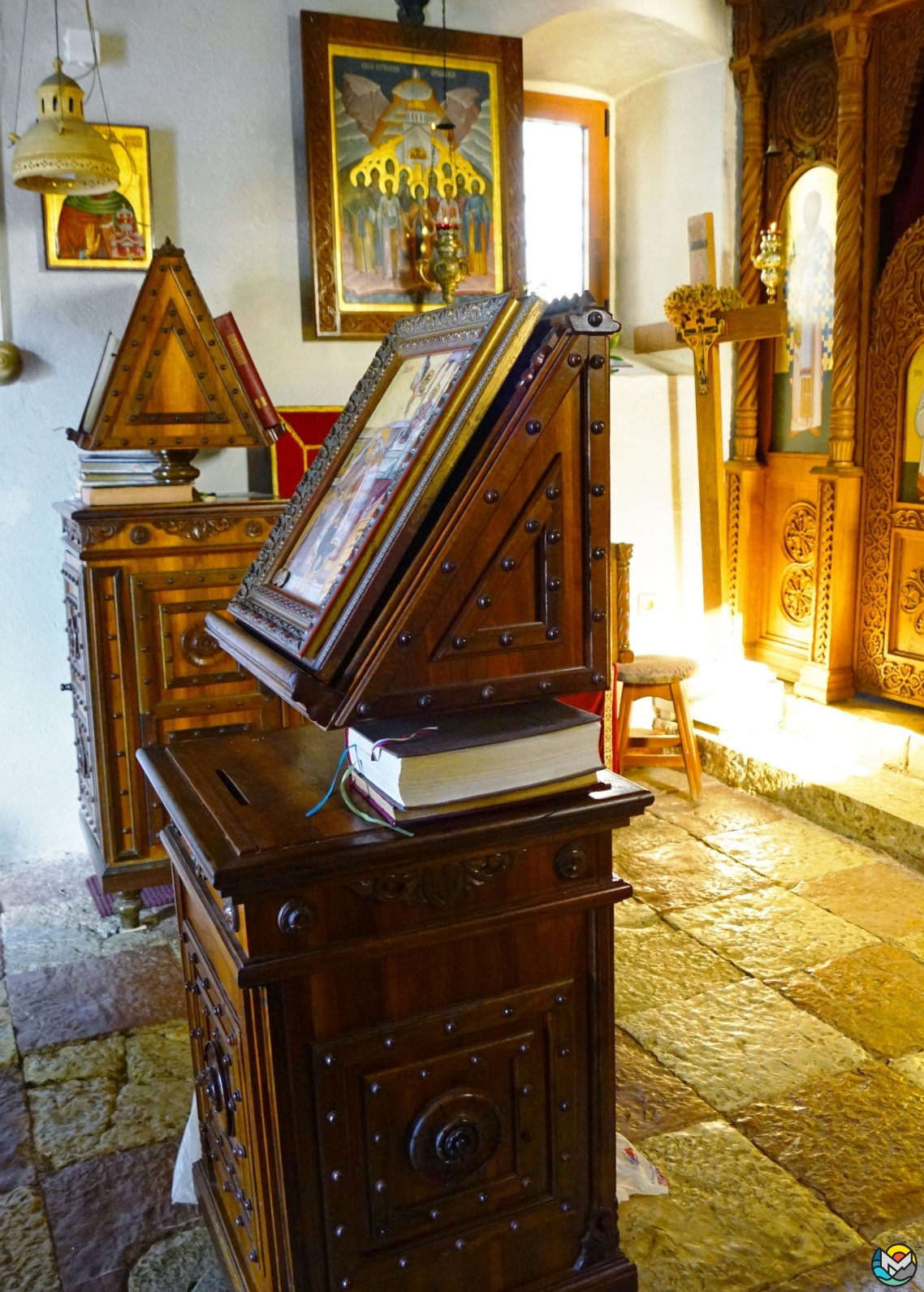 All furnishings are made of wood and decorated with refined carvings.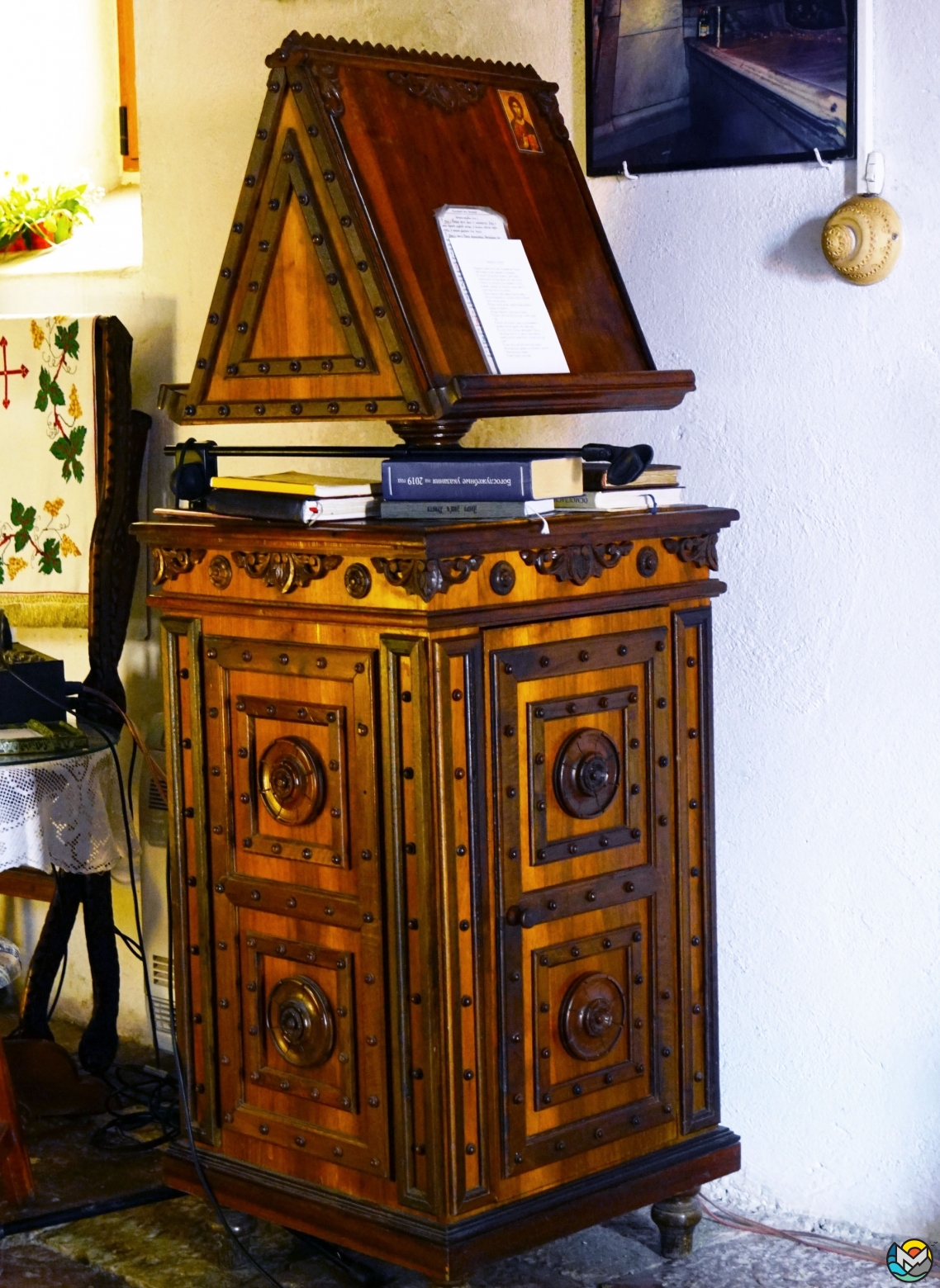 Part of the interior decor.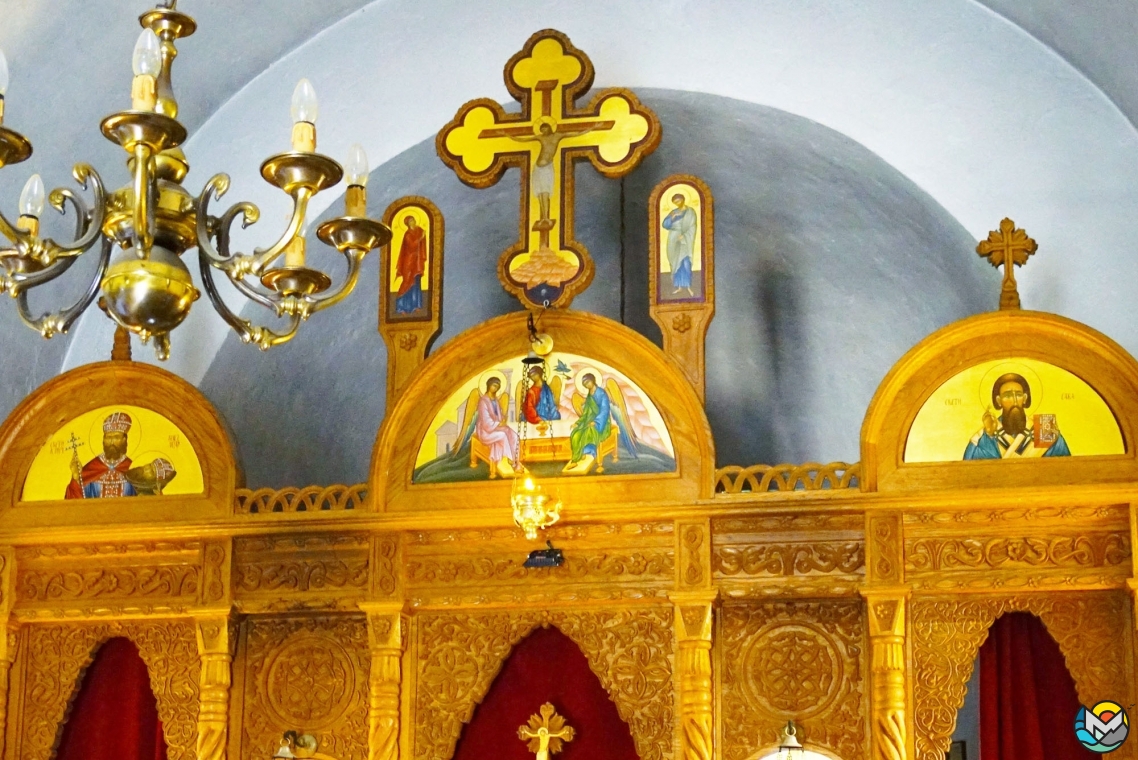 Fragment of the iconostasis.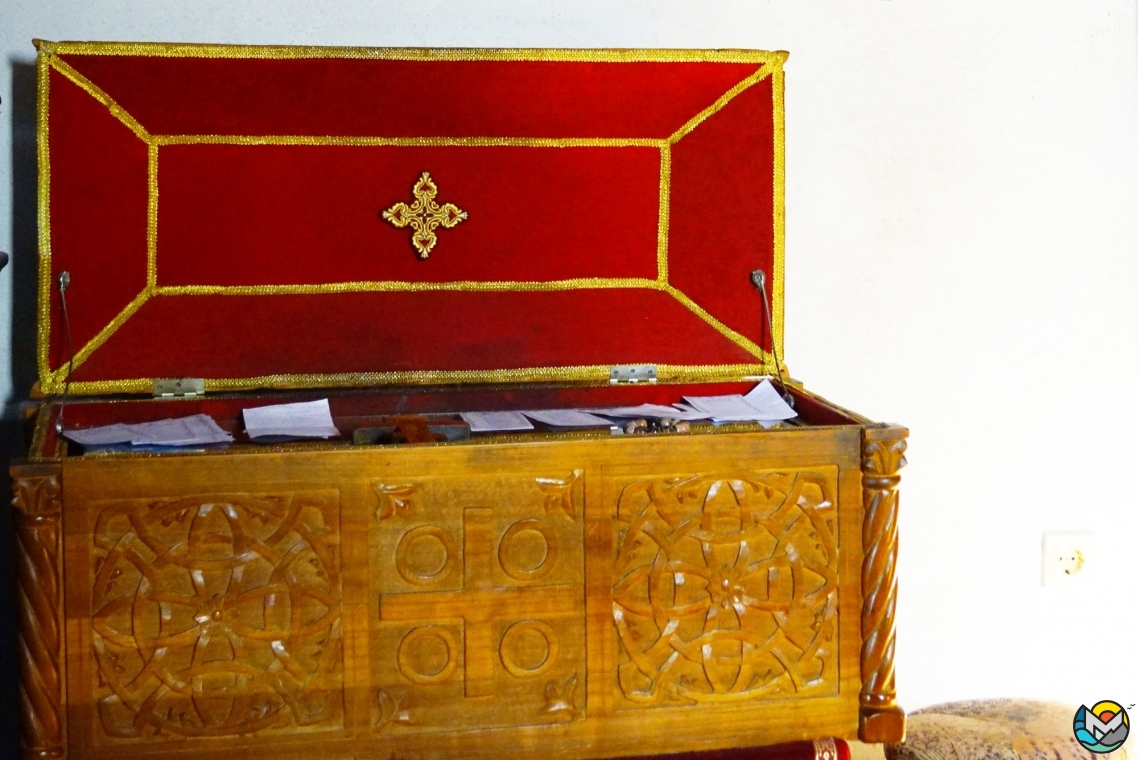 Orthodox monks poisoned by the Venetian authorities were declared martyrs. At some point, people noticed that the relics are myrrh-streaming. Today, the relics of the island's martyrs are stored in a special chest.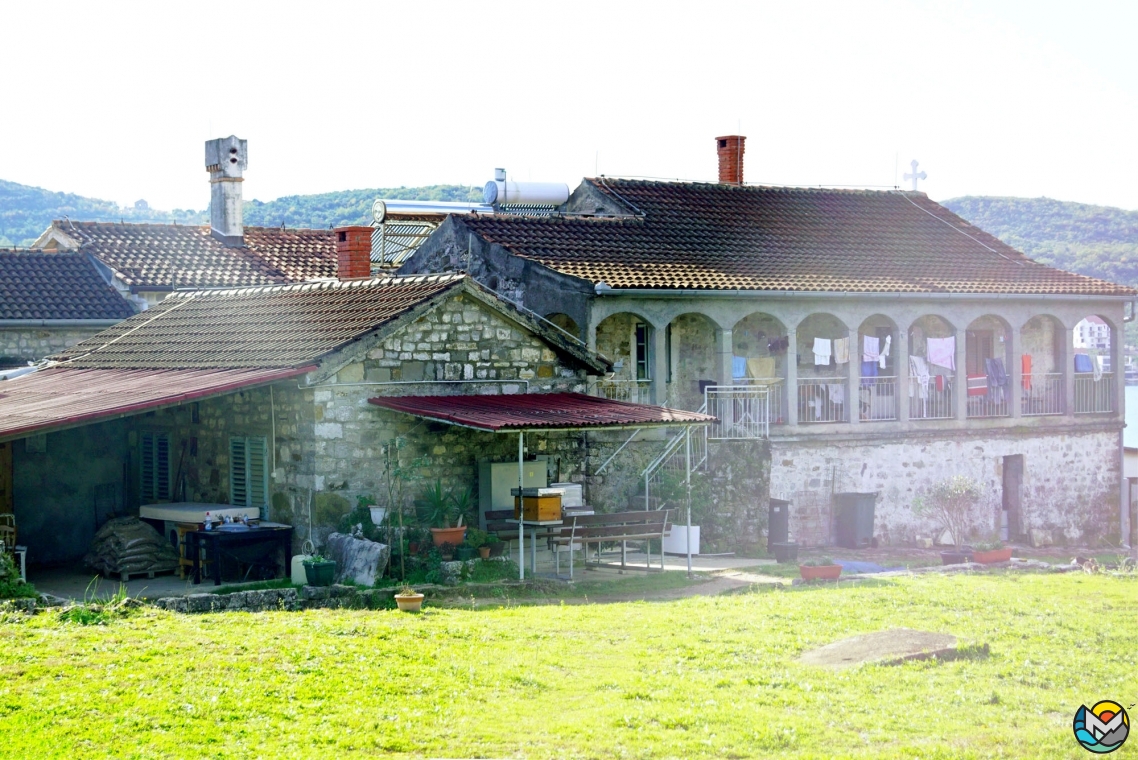 The Church of Holy Trinity did not operate for a long time. The priests and monks returned to the Island of Flowers only at the end of the 20th century. Construction work continues on the island to this day.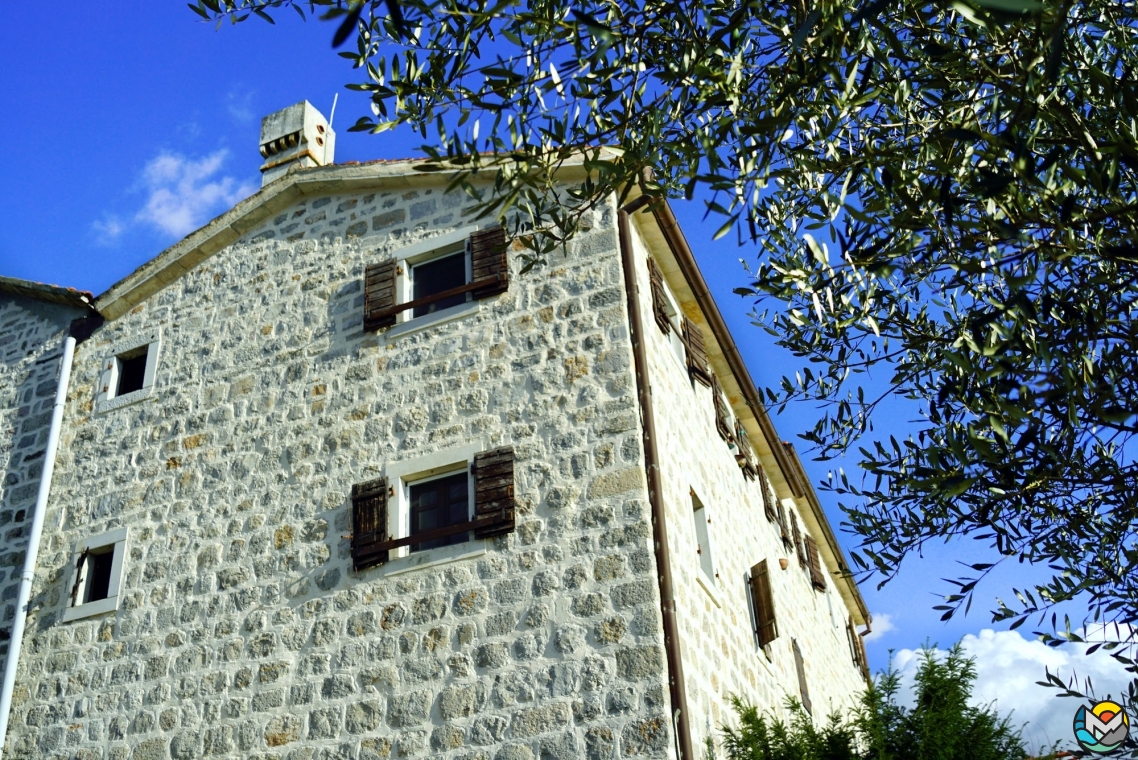 There is a new dormitory and some storehouses.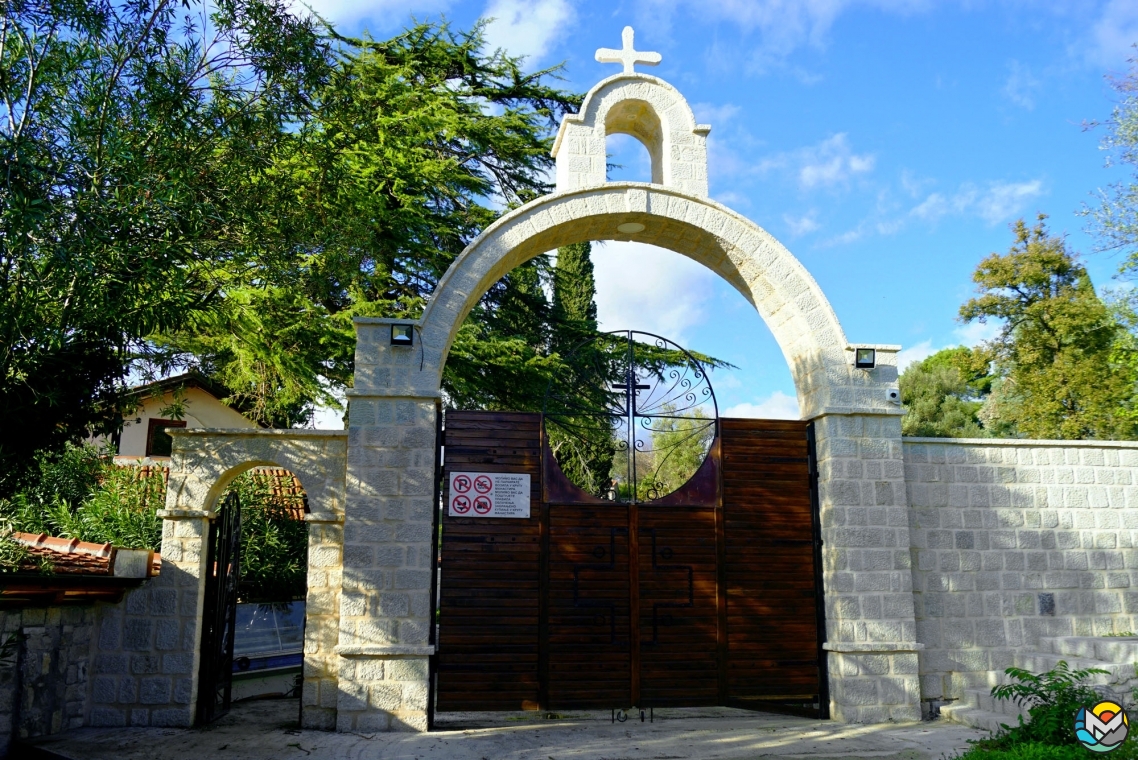 A fairly vast monastery territory is partially fenced with a massive stone wall.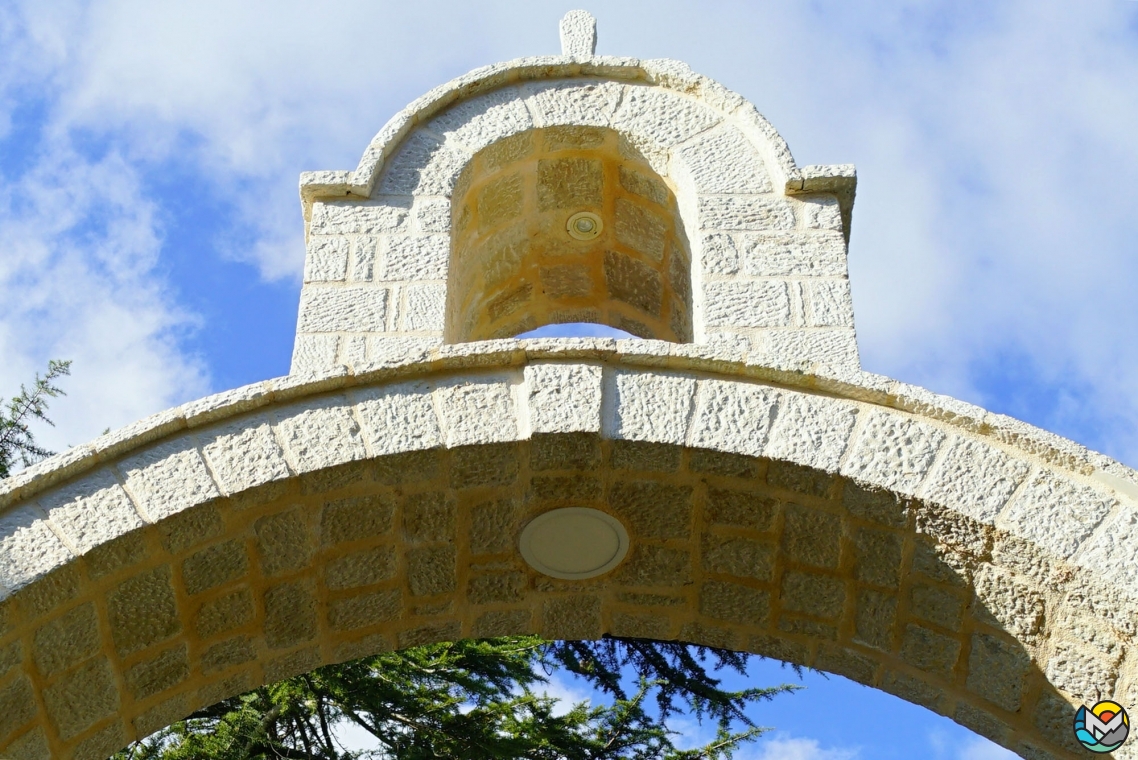 An arch over a broad passageway.
The ancient monastery now plans to open a small history museum.